The Buffalo News - Leaf Man (October 2017)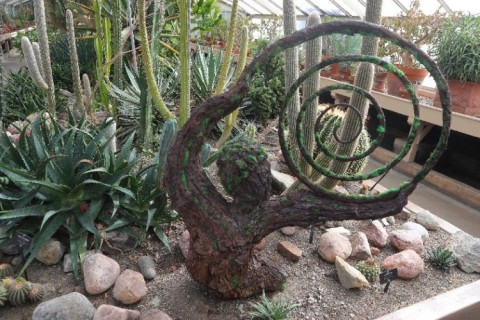 'Leaf Man' among nature sculptures in residence at Botanical Gardens
By Mark Sommer | October 6, 2017
The new pieces of art at the Botanical Gardens blend effortlessly with the nature surrounding them. The 16 sculptures are intended to accent the plant collection and help see the familiar in a new light.
"I'm interested in nature and human nature, and how they combine," said Bellavia, who grew up in Brockport and earned a master's degree in sculpture at Portland State University in Portland, Ore. "That's why I made the figures human-like. I'm also interested in trees, and the aura that trees give off."
That's particularly evident in "What the World Needs Now," a tree figure under the main dome inspired by Jackie DeShannon's recording of the 1965 song by Hal David and Burt Bacharach of the same name. The tall tree figure, made of ornamental grape vines, leans forward so viewers can see the face and make eye contact. A large heart-shaped rock Bellavia found on a hike is held behind its back.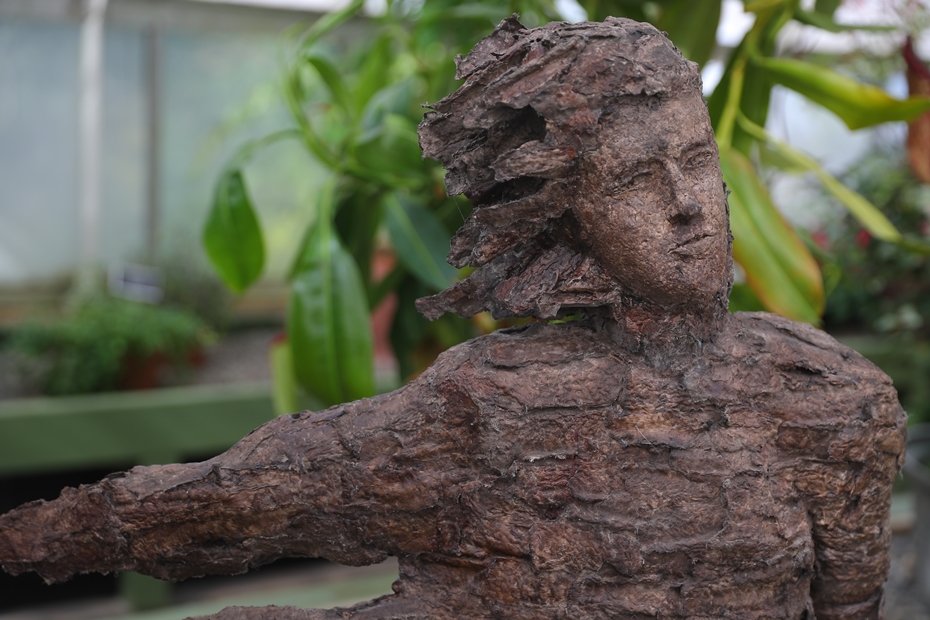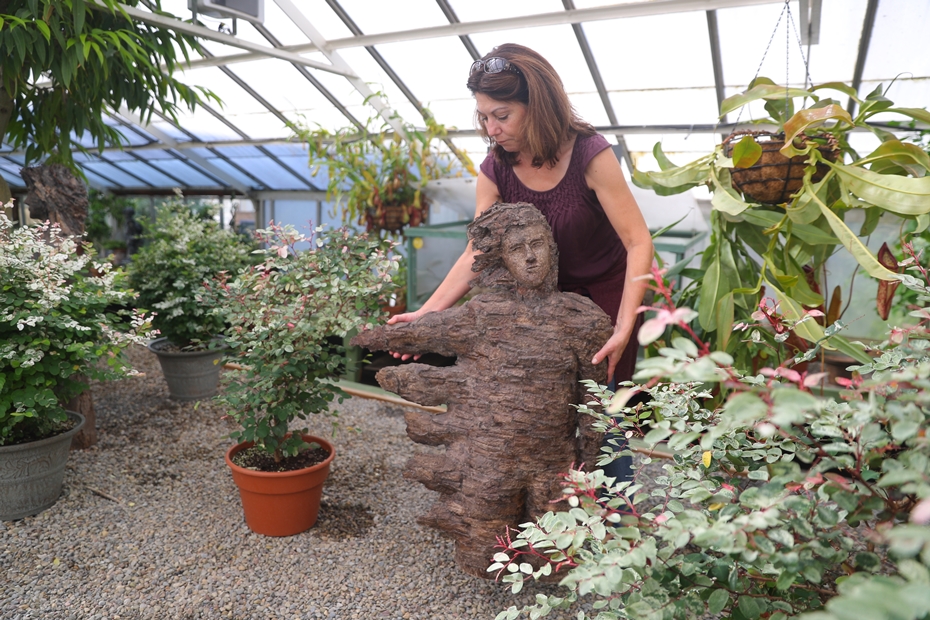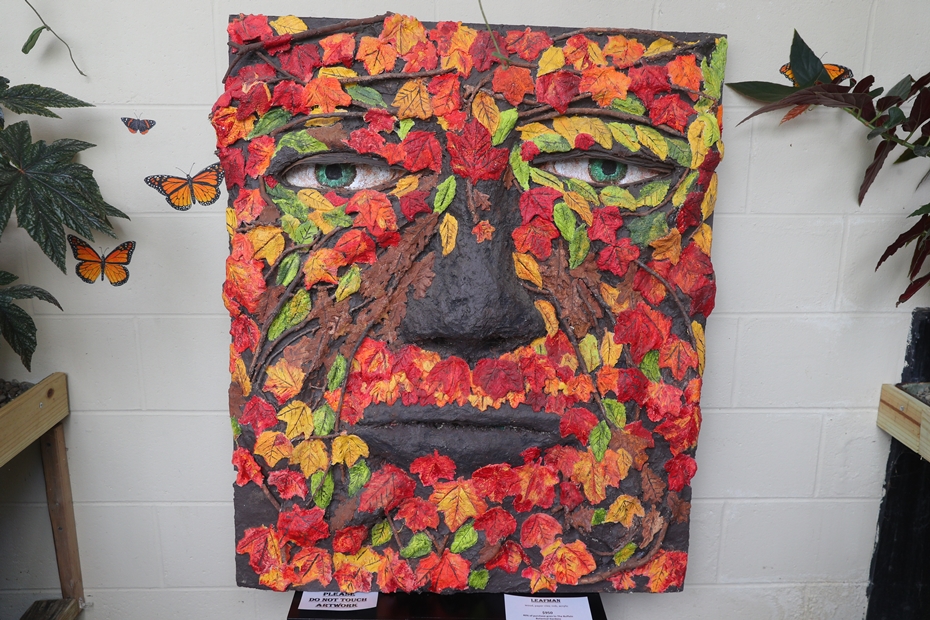 "Kim's pieces feel like they fit in here," said Erin Grajek, the Botanical Gardens' vice president of marketing & visitor experience. "The materials speak to the harmony of art and nature, and her pieces compliment our plant collection so nicely."
Grajek said the sculptures sneak up on viewers, as they are intended to randomly do. "It'a little bit of a scavenger hunt to find some," Grajek said.
Read the Full Article at BuffaloNews.com
http://buffalonews.com/2017/10/06/nature-inspired-artwork-enhances-botanical-gardens/