Intimate Connections Clay/Cobb Workshop: 2020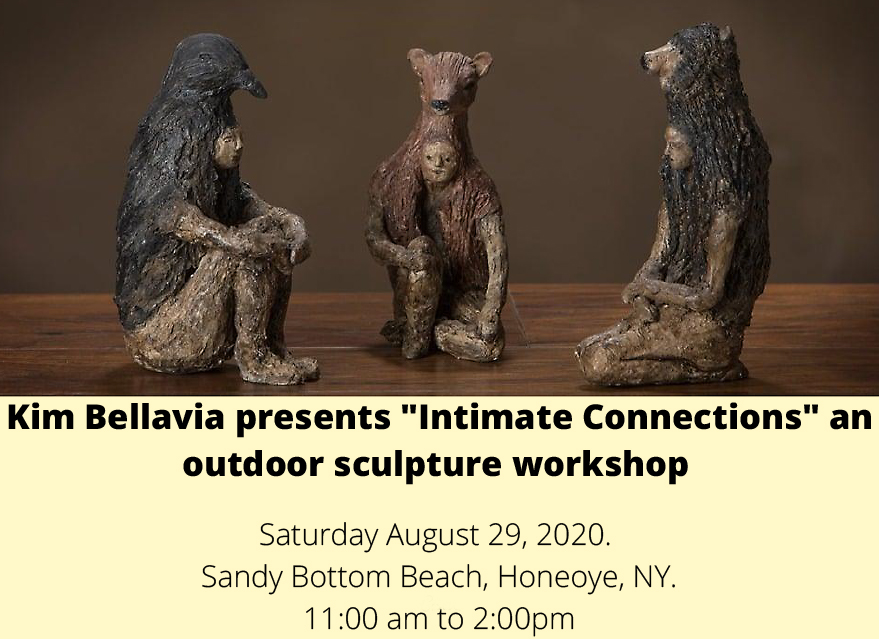 Individual Artist Grant from NYSCA
This project titled, "Intimate Connections; Nature and Human Nature," is based on my new sculpture series. My work is the process of creating abstract interpretations of the natural world in direct relationship with the human experience. I believe that the natural environment in which we live is a reflection of who we are as beings. This series of work is a reflection of my experiences on a sense of place, here in the Finger Lakes Region, revealing intimate connections to the complex relationships between human nature and the natural world. Being intimate with the natural world means opening and connecting to the life that lives and breathes outside of ourselves. The sculptures are constructed using a unique process of blending disregarded materials such as tree stumps, branches, moss, vines, and more, combined with an earthen material cobb (clay, sand, soil, fibers) using an additive sculptural process. Gathering materials from the natural environment is a large part of my studio practice. Exploring the landscape of my home in the Finger Lakes has led me to collecting materials that are natural and widely available from the woodland areas. The cob mixture materials of sand from the lake, soil from the landscape, and clay from waterfall ravines of a local state park, represent our region. The process of combining disregarded forest material with the earthen material of cob is in a sense creating something out of nothing, however, each piece gives way to a truth or knowledge of being human. My work has a figurative presence exemplifying the characteristics of the human experience through gesture and scale and reveal the human aura that I see in the trees and wildlife. The unique mixed media materials in my work, along with the creative process used, will be unique and engaging for the participants.
This project took place in August 2020, at Sandy Bottom Beach park in Honeoye, NY because of the pandemic only 9 people participated.
We mixed 100lbs of clay with sand soil and fibers to create the cobb material and the 9 participants created their own unique sculptures. Here are some photos of the event.
Event Schedule:
Saturday, August 29, 2020 - 11:00am