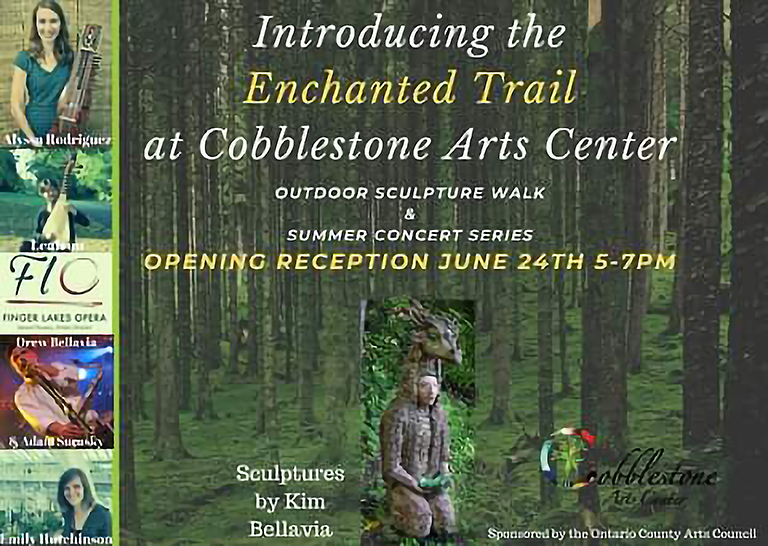 Introducing the Enchanted Trail at Cobblestone Arts Center
Outdoor Sculpture Walk & Summer Concert Series
Opening Reception June 24 from 5:00 to 7:00 p.m. featuring Alyssa Rodriguez, Swedish Nyckelharpa
Who's Ready To Be Enchanted This Summer?
Come join us for outdoor concerts and a magical walk along the Auburn Trail. Bring a blanket and friends, find sculptures hidden on the trail, and listen to a variety of musical treats!
It's a true Auburn Trail Art Experience! Sponsored by the Ontario County Arts Council. Sculptures by Kim Bellavia.
Lunchtime Concerts from 12:15 to 12:45 p.m.
July 8th - Leah Ou, Chinese Pipa
July 15th - Drew Bellavia & Adam Surasky, Guitar, Sax, Vocals
July 22nd - Finger Lakes Opera
August 5th - Emily Bartz Hutchinson, Flute, Piccolo, Penny Whistle
Event Schedule:
Thursday, June 24, 2021 - 5:00pm

to

Friday, August 6, 2021 - 5:00pm